TAEWOONG S&T is in the field of precision machining and always maintain the highest quality to sophisticated technology. Impression to customers,
providing a joint development between companies and employees to pursue.
A core component of wind power is of the main shaft, ship shaft, development facility, chemical engineering equipments, industrial equipment and Large utility precision processing. Taewoong S&T is a company that makes this part. and this is the core of the company, and pride.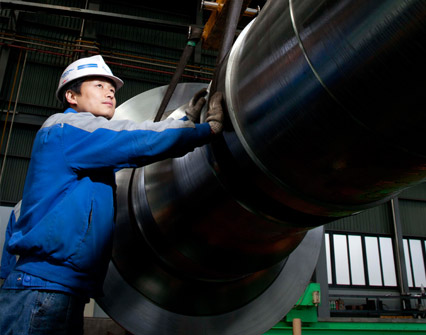 DO it now
DO it Without fail
DO it until completed
At the food company,
employees providing
excellent quality
products for customers. Therefore, we are practicing practical guide to action and growing.